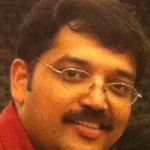 18th August 2011
So HOW DO WE CHANGE OURSELVES??

If you genuinely want to CHANGE your behaviour, change the life you are living, move ahead in your career, live your dreams - then you have come to the correct place. These are some of my experiences which i am sharing with all of you.
Each one of you out there are differnet and YOU would need to analyze yourself carefully before adopting any CHANGE method. You should ask yourself a very SIMPLE QUESTION.
"ARE YOU LIVING YOUR DREAMS?" If yes is the answer - then you would need to get into the details and some of which i have listed below.
a) ANALYSE yourself - You would need to know the purpose of your life. As Bill gates said - " you can be born poor but if you die poor - thats your mistake and YOU are alone responsible for that". There should be a meaning in everybody's life and the VALUE ADD which you will bring to others. (be it family, friends, community).
b) THINK what you want to achieve in life,
c) PLAN on how you will achieve them (get into details, work out where you go wrong or spend unnecessary time on a daily basis),
d) REVIEW progress in between and take baby steps (small steps are key to success),
e) REWARD yourself or pat your back if you are able to achieve your small milestones (its difficult to change old habits - so reward yourself on what you like the most when you achieve key milestones),
f) Take the help of your FRIEND or coach, (Identify your FRIEND and distance yourself from your so called friends or accomplices)
g) STAY AWAY from NEGATIVE influences (negativity will always bring you down and we are surrounded by many. Key here is to identify the negative influences and work out ways to stay away from them),
h) BE POSITIVE ALWAYS. (remind yourself on your dreams and purpose of your life, stay close to your Friends, think positive even in very depressing scenarios)
i) NO PAINS NO GAINS.
j) Keep your LEARNING CURVES OPEN ALWAYS.
More to continue shortly...........
--------------------------------------------------------------------------------------------------------
Author - Vivek Padmanabhan
Email - vivsum@hotmail.com