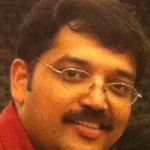 After a very very long time, found some time today and wanted to immediately write about this topic. (inspired by Steve Jobs). And one more in my series of "CHANGE YOU". Hope you will be able to relate to this and do let me know your feedback.
Is your Life better than Others? Is there a purpose in your life? Have you realized your true potential? Do you know that you are "NO" smarter than anyone else in this world? Are you living your dreams?
So what is this all about. Pl go back to the last paragraph and read each question very carefully. Stop, think for a minute atleast till you get an answer.
Now lets rock and roll...
We have always been brought up in this society to do just the norm, do just the ordinary, do nothing new which will challenge or change anything. We have been told to live our lives within the 4 walls, not to get hurt but try to adjust and live a normal, bump free life. Isn't this dull and boring? Is this why you were born in this world? Is your life just down to some college degree, some job, marriage, having kids and becoming grandparents?
If you agree to my earlier statements and want to live your dreams, then it's time to "CHANGE YOU". Pl read on.
I am not asking you to become a rebel, get out of married life and do something very radical. But life is just not hanging out with friends, relatives, drinks and parties. HE has given all of us a beautiful life and if we realize that "death" is inevitable, you will definitely want to do something very valuable as you have less time !!!!
All of us including me are afraid of death but let's be honest here. We are going to die one day and shouldn't this world remember you for all the good deeds you have done. I would definitely like to leave a legacy behind !!! Do you also want to?
"All the things which you are seeing around in this world has been created by people who are NO smarter than you. If you realize this, then your life will never be the same " - Quote from Steve Jobs. Isn't this true?
It's easy to dream but yes, damn difficult to achieve. But shouldn't we atleast try. Thats the least which we should do. "TRY"
We waste our time talking about others, feeling jealous about other's growth, other's achievements and then blame "DESTINY" for everything. I hate people who say "Let me see what destiny has in store for me". I want to change destiny - Why not? Is it in my hands or in HIS hands? I can atleast TRY !!!
If you have to live your dreams, then try doing the following. I am not an expert here but have experienced positive changes in my life and still trying to learn !!!!
1) Make a list of "To DO" items (i.e from your dreams) which you want to achieve in this life.
2) How to make them happen?? This needs a lot of soul searching but finally you have to nail the root cause which is not allowing you to make this happen.
3) Soul Searching can lead to too many naked truths but face it heads on. Then work out how best you can achieve them.
4) Leave your negative influences behind (it can be anything - Accomplices, drinks, smoke, current negative environment, etc) and start thinking / acting positvely.
5) YOU CAN DO IT. CONSISTENCY AND FOCUS IS KEY TO SUCCESS.
6) Make one change at one time. Once you know the root cause, start working on them one by one. But do not ever forget your dreams or your "TO DO" list. YOU cannot ever forget them or become LAZY again !!
7) Changing your behaviour, life style is difficult but i am not asking you to straighten a dog's tail !!!! I am asking you to reflect back, create that self-awareness about YOU and "CHANGE YOU".
I would personally advise you to have a CHANGE BUDDY who can help you in this initiative. Someone whom you can trust fully.... (it can be your spouse, friend, relative, coach, mentor, etc etc). It is going to be difficult finding someone who will help you but GIVE IT A TRY.
Nothing more to add...but if you feel charged up, motivated and want to atleast start "TRYING" to live your dreams, then you have made my day.
Hope this will have an impact on someone !!! Happy to help...and you can reach me at vivsum@hotmail.com.
-- Vivek Padmanabhan