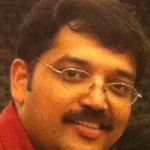 My simple view - To Implement a STRONG LOKPAL BILL, EVERYONE HAS TO WIN.
I have outlined my thoughts on how this could be resolved.
1) Govt should convene a special meeting bringing all political parties, Team Anna, Other Civil society groups (Aruna Roy, others), Eminent personalities from all walks of life (judiciary, bureaucrats, etc) to discuss how this impasse can be resolved. All parties should give an undertaking that this is NOT the time to play politics or gain visibility or to become HERO. But their final aim is to see how corruption can be eradicated from our country. And whatever be the outcome, all parties has to accept it for the benefit of the NATION.

2) Special session should be convened in parliament and all 3 or 4 draft lokpal bills need to be discussed / debated in length which should be presented by respective parties. (govt, team anna, aruna roy and others).

3) After discussion and deliberations, all Key Leaders from different parties need to discuss the outcome and come out with ONE LOKPAL BILL. This bill has to be supported by ONE AND ALL and NO GOING BACK.

4) Not everyone can WIN here but WE HAVE ATLEAST MADE A START. This is just the beginning and we are a GREAT COUNTRY. We have realized the importance of being awake and thanks to Anna for help us realize our strength. You cannot get everything what you want in LIFE and no one can FORCE us to adopt what others like. We have to come midway, shake hands, adopt a WIN WIN attitude for creating a better INDIA. If we keep our country at heart, i am confident that we will be able to see this through.
Finally, for corruption to end permanently - CHANGE YOU. DO NOT PAY or ACCEPT BRIBE and ensure you GO and VOTE for next elections atleast. Happy with so many people thronging the streets to vent your frustrations. Do not STOP here, this is just the beginning - we have POVERTY, INEQUALITY in our country which needs to CHANGE as well - SO CHANGE YOURSELVES FIRST..
JAI HIND.
Author : Vivek Padmanabhan
Email : vivsum@hotmail.com