No side can claim victory...everybody will have their own merits and demerits. It is time for consensus approach, bury all your differences, talk in one language - i.e "TO GOOD FOR INDIA".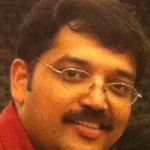 Should be a WIN WIN approach and may we get the best outcome. Do not want to see another General Loksabha elections in the country. Time to move on, take the best out of this and let's eradicate corruption - but we cannot change this fully overnight.
http://www.zigwheels.com/news-features/recent-launches/2011-maruti-suzuki-swift-launched/9290/1
Hope i could see the future and will history be made here....
Similar movement started in 1975 by JP Narayanan and Indira slammed Emergency which lasted till 1977. Have we learnt anything at all?
Sincerely hope Emergency doesn't return but just used as point of ref. All warring parties (lokpal) need to talk and sort this out amicably.
Pl read all versions of lokpal bill on ibnlive.com which will help in genuine debate and discussions.
Is the logical conclusion of Anna's movement lead to fresh Loksabha elections?Would Team Anna stand for elections?Interesting space to watch !!!