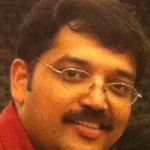 There are definitely pros and cons...Rahul needs to learn but i believe he's smart enough to learn on the job. So he should definitely take on the big mantle and provide the leadership which is missing today !!!
What a joke this has become in Karnataka politics. Better to dismiss BSY govt and fresh elections called for. They are making a mockery of our electorate's votes.
Do they want power, money or is it lack of infrastructure, governance in the most affected areas where naxals operate?
Are the naxals right in killing people for maximising their gains?
Is the government doing the right things ?